Dane Maxwell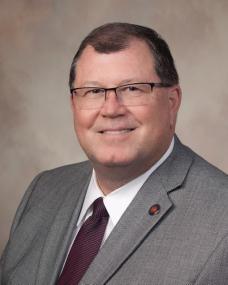 About Commissioner Maxwell
Chairman Dane Maxwell is a Marine Corps veteran, retired law enforcement officer, businessman, and the former Mayor of Pascagoula. He has previously served at the Public Service Commission in numerous capacities, including former Commissioner Curt Hebert's Chief of Staff.
As a successful entrepreneur of two national businesses, Maxwell has decades of experience in solving problems in the private sector and plans to bring this experience to the Commission to help bolster economic development and job creation in Mississippi.
He is married to his wife, Donna. Together they have 3 daughters, Lyndsey, Shannon, and Taryn, and one grandson.