Cecil Brown
Welcome to the Central District webpage. I appreciate the opportunity to serve you as your Public Service Commissioner. I hope you will find this site to be a useful resource to learn about me, the Public Service Commission, consumer issues, and the work we're doing on your behalf. I value your feedback and would like to hear from you. Please contact me or my staff with any questions, comments, or issues that are important to you. I look forward to providing you with any assistance you may need in the future.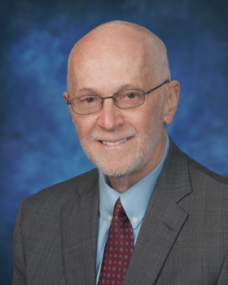 About Commissioner Brown
Cecil Brown is currently serving as Central District Public Service Commissioner.

Commissioner Brown was born in Meridian, Mississippi. He earned scholarships to the University of Mississippi to study English and Mathematics, and the University of Texas, where he received his Master's Degree in accounting and received the highest CPA exam score in the state.

When he joined the governor's staff 24 years ago, Commissioner Brown quickly gained a reputation as someone who would give sound, honest advice.  His knowledge of accounting allowed him to evaluate intricate budgets and offer insight into best route to take through the process.

Because of his depth of knowledge and passion for Mississippi, Cecil has served seven years as Chairman of the Education Committee and eight years as a member of the Joint Legislative Budget Committee during his 15 years as a State Representative.  He has championed accountability measures and tougher standards for Mississippi schools and worked to do what is best for the people of Mississippi.

Commissioner Brown's wife Nancy is a public school teacher, and together they have four children and seven grandchildren.