Brent Bailey
central.district [at] psc.ms.gov (subject: Central%20District%20Question) (Email Me)
Welcome to the Central District webpage. I appreciate the rewarding opportunity to serve as your Public Service Commissioner and I am ready to get to work to root out illegal telemarketers, provide high quality cell phone and internet services, and keep utility bills as low as possible for consumers. I hope you will find this site to be a useful resource to learn about me, the Public Service Commission, consumer issues, and the continuous work we are doing for the citizens in the Central District and across the state of Mississippi.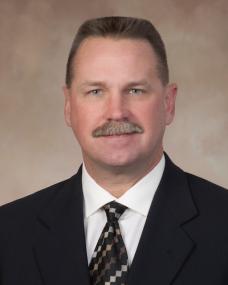 In the last year, the Mississippi Public Service Commission has received approximately 22,132 complaints from consumers in the Central District regarding unsolicited telemarketing calls. Mississippians are fed up with robocalls, and, as your Commissioner, I am committed to working with phone companies, industry leaders, and stakeholders to cease these unwanted calls. Additionally, I believe consumers should have the ability to choose and invest in alternative energy technologies and easily interconnect without burdensome regulatory barriers and without sacrificing safety and reliability.
Thank you again for allowing me to serve you in this capacity. I am truly honored to be your Public Service Commissioner. I value your feedback and would like to hear from you. Please contact me or my staff with any questions, comments, or issues that are important to you. Collectively and individually, we will make sure that consumers are being treated fairly, have a voice at the Mississippi Public Service Commission and that your interests are being served. I look forward to providing you with any assistance you may need.
About Commissioner Bailey
Commissioner Brent Bailey won his Republican Primary in August 2019, then was elected to serve as the Mississippi Public Service Commissioner from the Central District in November.
Commissioner Bailey is a graduate of Carthage High School. He attended East Central Community College before transferring to Mississippi State University to earn his degree in Agriculture and Biological Engineering in 1994 while earning a letter and scholarship as a football walk-on.
Prior to taking office, Commissioner Bailey served as State Activities Coordinator with the 25x'25 Initiative since October 2006, working with a broad cross-section of Mississippians and Southeastern stakeholders to mobilize support for energy efficiency and renewable energy solutions, and to convey consumers' role in a new national energy strategy. He has also worked with agriculture and forestry leaders to identify resiliency and adaptation measures that ensure food and energy security, economic development, and conservation goals are met.
Before joining the 25x'25 Initiative, he worked at private companies and nonprofit organizations, including Pickering, Inc. and the Mississippi Farm Bureau Federation. Commissioner Bailey has also participated in numerous rule-making proceedings and continues to represent the interests of consumers at the Mississippi Public Service Commission.
Commissioner Bailey is active with numerous state and regional initiatives focusing on natural resource conservation and fair energy policies. He received the MSU College of Agriculture and Life Sciences Alumni Achievement Award for contributions to the economic viability of the state agriculture and forestry sectors.
A sixth generation Mississippian, Commissioner Bailey has lived in Madison County with his wife Rhonda for the past 17 years.
Follow Commissioner Bailey